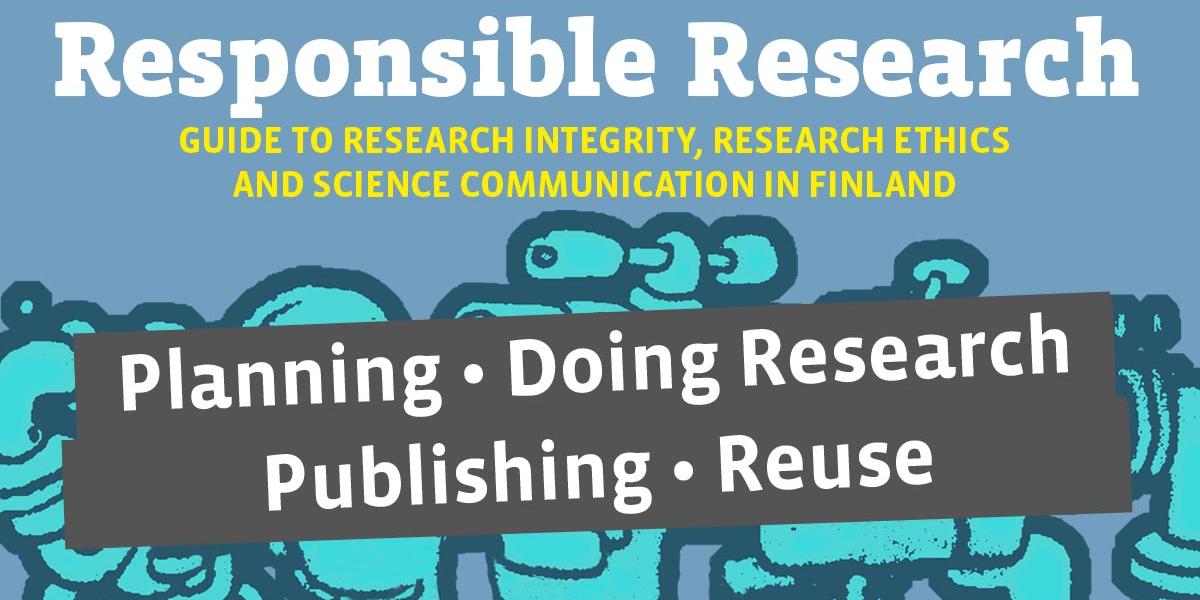 The traditional arenas for science communication are media publicity and non-fiction writing, with the latest addition of social media channels. Researchers' science communication plans rarely include one major form of online publicity: Wikipedia.
Wikipedia is a free online encyclopaedia published in several different languages, whose content is produced by crowdsourcing. In other words, anyone may add information to Wikipedia and edit its structure. Wikipedia is familiar to everyone as we usually find ourselves there by clicking the first search engine result – or purely out of habit. Many people also know and remember that Wikipedia may contain errors and warn students against using it as a source.
It is true that Wikipedia may display inaccurate information, for a short time. For example, our own research brought to light a moment in the history of Nokia's Wikipedia page when an anonymous user replaced the entire page content with a Pikachu page. However, Wikipedia is inhabited by a swarm of bots that help its team of active editors, and quite efficiently flag edits made in an attempt at vandalism. Each edit leaves a footprint and a version stored in the history of the page in question.
Research published in Nature in 2005 showed that Wikipedia is generally almost as accurate as the Encyclopaedia Britannica, even though errors appear from time to time. Working in collaboration with experts in 2013, Finnish broadsheet Helsingin Sanomat found that Wikipedia articles are mostly reliable.
Wikipedia's greatest bias is perhaps the fact that its active editors have been observed to represent an especially specific user group.
Wikipedia's greatest bias is perhaps the fact that its active editors have been observed to represent an especially specific user group: a Wikipedia editor is most probably young, white, Western and male. This is particularly evident from the topics covered; there is a huge amount of information about science fiction, but less about classic old films.
Researchers would have a lot to give to Wikipedia's content and the range of topics it covers. A communally maintained encyclopaedia is an easily overlooked but quite an accessible way of making science more comprehensible to the general public.
Even measured in eyeballs, Wikipedia's visibility is in a class of its own. Finnish Wikipedia accumulates almost 35,000 page loads an hour while English Wikipedia gets 4.9 million an hour. Wikipedia pages rise to the top in search engines, and Google, for example, showcases definitions from Wikipedia directly on its search page.
How does Wikipedia work?
Wikipedia has its own editing culture defined by rules built by the community. As far as content is concerned, the most important rule is the requirement of neutrality and verifiability.
Neutrality emphasises the fact that the purpose of Wikipedia is to present facts objectively and impartially. The principle of verifiability means that each piece of information added to Wikipedia must also include a source from which the information can be checked. Wikipedia is thus not a place where new research or theories are presented for the first time; instead articles are based on data which is already published in other reliable sources.
Sound familiar? Exactly — writing for Wikipedia is not far removed from scientific writing. However, on Wikipedia a source does not have to be a scientific publication. For example, press releases and news items are popular as sources.
"Wikipedia got it wrong!"
Many times researchers or organisations' communication officers complain that Wikipedia got it wrong. But think for a moment about the central characteristic of Wikipedia – anyone can edit its content, even without logging in. "Anyone" is generally precisely the point that creates distrust in the content of Wikipedia pages. But what if "anyone" was you, and you could also add the latest research data to support your edits?
If you notice an error in Wikipedia, fix it!
If you notice an error in Wikipedia, fix it! A researcher, if anyone, has the professional skills to find a suitable source to support their data. Adding sources also helps every Wikipedia user and student who ends up there. Instead of going to find a definition from Wikipedia, you can use it to pinpoint the most important sources.
It is worth remembering that editing Wikipedia takes in many forms; the scale of edits runs from correcting grammatical errors to adding missing terms. For example, at a Wikipedia workshop for researchers run by us at the University of Helsinki in 2014, geologist Jussi Heinonen got to work and created an entirely new entry for Finnish language Wikipedia on the formation of flood basalt, which was part of his field of research. On the other hand, the majority of edits are very small, for example, adding one sentence or making grammatical corrections.
A Wikipedia career can start, for example, by checking what has been written about key concepts in your own field, or seeing whether you can find on the Requested articles page a theme that you would be able to create an article about. Next comes an exciting time of co-writing; your as yet unknown co-writers may start sending your article in a completely new direction!
Wikipedia's own extensive instruction pages are a good introduction to the policies and guidelines.
Salla-Maaria Laaksonen, Dr. Soc. Sc., is a researcher of communication and technology at the University of Helsinki. She also actively teaches science and expert communication. @jahapaula
---
Further information:
The research containing the Nokia example is: Laaksonen, S-M. & Porttikivi, M. (2014). Constructing local heroes – collaborative narratives of Finnish corporations in Wikipedia. In Fichman, P. & Hara, N. (Eds.). Global Wikipedia: International and Cross-Cultural Issues in Online Collaboration. Scarecrow Press, pp. 119–133.
Nature study: Giles, J. (2005). Internet encyclopaedias go head to head. Nature, 438(7070), 900–901. https://doi.org/10.1038/438900a
Helsingin Sanomat study: https://www.hs.fi/tiede/art-2000002692612.html
Wikipedia bias: https://en.wikipedia.org/wiki/Wikipedia:Systemic_bias
Consequences of bias: Kimmons, R. (2011). Understanding Collaboration in Wikipedia. First Monday, 16(12). https://firstmonday.org/article/view/3613/3117
Statistics on Wikipedia page loads: https://stats.wikimedia.org/EN/Sitemap.htm
Wikipedia's principles:
Neutrality: https://en.wikipedia.org/wiki/Wikipedia:Neutral_point_of_viewhttps://en.wikipedia.org/wiki/Wikipedia:Neutral_point_of_view
Verifiability: https://en.wikipedia.org/wiki/Wikipedia:Citing_sources
No original research: https://en.wikipedia.org/wiki/Wikipedia:No_original_research
Editing Wikipedia: Royal, C. & Kapila, D. (2008). What's on Wikipedia, and What's Not . . . ?: Assessing Completeness of Information. Social Science Computer Review, 27(1), 138–148. https://doi.org/10.1177/0894439308321890
Wikipedia requested articles: https://en.wikipedia.org/wiki/Wikipedia:Requested_articles
Wikipedia contents: https://en.wikipedia.org/wiki/Help:Contents
You might also be interested in

Tämä teos on lisensoitu Creative Commons Nimeä 4.0 Kansainvälinen -lisenssillä. Detta verk är licensierat under en Creative Commons Erkännande 4.0 Licens. This work is licensed under a Creative Commons Attribution 4.0 International license.